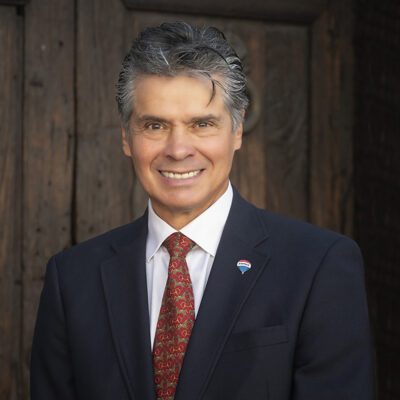 Enrique Mazin
RE/MAX Colonial - Real Estate in San Miguel de Allende
415 152-7363 / 415 152-7364
442 444 1142
Nací en la ciudad mas extensa del planeta, donde la supervivencia es casi un acto heroico y más aun la supervivencia de  los valores que nos hacen ser apreciados.
Estudie en la UNAM la carrera de medicina, he estudiado artes escénicas y canto, lo que me ha inducido a la apreciación del bel canto y la música clásica.
Incursione en la ciudad de Querétaro hace 16 años en el negocio inmobiliario, para posteriormente enfocarme a la venta de ranchos.
Soy afortunadamente ligado a una extraordinaria mujer, y así la fortuna nos hizo abuelos en la ciudad de San Miguel en el año 2015, donde radicamos desde entonces.
La casualidad no existe y la sucesión de hechos afortunados me llevaron a RE/MAX donde fui acogido en un entorno extraordinario en calidez, valores humanos y solidaridad antepuestos al enfoque de negocio, para orientar así en el área profesional de la misma forma: Con honestidad, veracidad, amistad y todos los valores de siempre que nos hacen ser apreciados.
* * * * *
I was born in the most extensive city on the planet, where survival is almost a heroic act and even more the survival of values to be appreciated for.
I studied medicine at the National Autonomous University of Mexico, and studied performing arts and singing, which has led me to the appreciation of "bel canto" and classical music.
I entered the real estate business 16 years ago in the city of Querétaro 16 years ago in the real estate business, ultimately focusing on the sale of ranches. Now I am fortunately together with an extraordinary woman, fortune made us grandparents in the city of San Miguel in 2015, and we have lived here since then.
Chance does not exist and the succession of fortunate events led me to RE / MAX where I was received in an extraordinary environment in warmth, human values and solidarity put ahead of the focus on business, guiding us professionally in the same way: with integrity, truthfulness, friendship and all the values that always make us be appreciated.
Testimonials
"Enrique Mazin was a great help in the process of buying my lot in Candelaria. He is very professional and knows perfectly well his business. He guided me through the process with excellency. Thank you Enrique and RE/MAX!"
- Lola Gonzalez
Buying a property in a foreign country can be a bit scary, rather daunting, and perhaps at times overwhelming. Who you choose to guide you through the home buying process matters. Integrity matters. Trust matters.
Our home buying experience in SMA was unique. We bought our house sight unseen in a city we had never even stepped foot in before. And we did this with the help of Enrique Mazin and RE/MAX Colonial.
From our initial inquiry to getting the actual keys in hand, Enrique was always prompt in returning calls and answering emails. And when we had questions about the process of buying property in Mexico as foreigners, Branch Manager Lane Simmons was thorough in explaining every step to us from start to finish. This was our first experience buying property abroad and RE/MAX Colonial made it so easy.
Enrique and Lane are genuine, good people. Enrique, Lane and the entire staff at RE/MAX Colonial have earned more than just our trust. They have earned our deep gratitude for making our dream a reality.
-Truly, The Foggs
Contact
Message has been sent successfully.