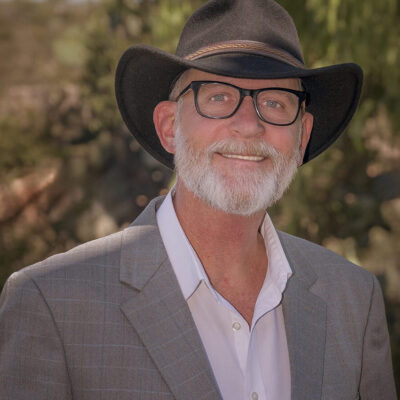 Javier Barras
RE/MAX Colonial - Real Estate in San Miguel de Allende
415 152-7363 / 415 152-7364
415 149 3453
Javier was born in Mexico City but moved to New York at a young age. After attaining his degree from Colgate University, he entered the construction industry as a partner in a building supplies company. Educating himself about quality construction from the inside, he actively sold project homes spanning 30 years in the business.
Seeking a change of pace from New York's rapid lifestyle, Javier relocated to San Miguel de Allende, where he took a refreshing sojourn with his other passion - photography.
However, after photographing over 500 homes for Airbnb and local realtors, Javier's intimate exposure to Mexican architecture has rekindled his appetite for new construction, real estate investments, and client services.
Javier's four decades of experience has afforded him with invaluable knowledge of quality construction and real estate investment opportunities. After researching many companies, Javier chose RE/MAX for their dominant global reach and client-first approach to sales.
Testimonials
"Thank you for the amazing level of client service that I received while working with RE/MAX Colonial. Javier was wonderful, he was able to find me a suitable property, coordinate a general home inspection, close and file my acquisition...all while I resided in the U.S. through the entire process. Thank goodness for advanced technology. The amount of detail involved in all the documentation was overwhelming to me and yet he stayed on top of the progression of my file with the utmost attention. Thank you for all the video footage and the comprehensive explanations all along the way too. I am so pleased to have made your acquaintance."
- Diana DeCesare
"We had a wonderful experience with Javier Barras and RE/MAX buying our home in San Miguel. Javier and his colleagues carefully handled and explained the entire complicated process, making it understandable and earning our complete trust and loyalty. We highly recommend Javier and RE/MAX COLONIAL!"
- Rosie and Mitch
I had an excellent experience with Javier Barras at Remax. Having grown up in the US Javier speaks perfect English. He walked me through every step of the sale and saved me a great deal of money on taxes. He is also an exceptional photographer and takes beautiful pictures of your home for their website. I recommend him very highly.
- Annie
Thank you, Javier, for making the process of buying a house here so smooth! From the moment we came to with what we were looking for you were so helpful. And in closing everything was comfortable and easy! We are very grateful!
Thank you!
-Amy Ramirez "Owner Blue Dahlia Bistro"
Hi Javier, I want to thank you for the great job that you did handling the sale of my property. I know that you were present at every showing, even if it was with a cooperating broker. I really appreciate the fact that before any appointment you would open the house up to make sure that every thing was in order for the client. Your work paid off, we sold it!
Thanks Again. -Stephen Hoffman
"Closing on the sale of our casa in San Miguel de Allende this morning went smoothly.
Our agent, Javier Barras with RE/MAX, did an outstanding job, professional and helpful on every level.
His positive energy and personlity made the entire procees so much less stressful than it might have been."
- Charles and Dolores
If you value excellent customer service, professionalism, integrity, and creative thinking, Javier Barras is the real estate agent for you. He embraced the exceptional challenge of listing and selling my property located 60 kilometers away from San Miguel de Allende. Javier diligently steered the process every step of the way to a very successful conclusion. I highly recommend his services.
-Kemo Curry
I was really glad to meet Javier Barras. I had tried to sell my house for quite some time through the normal real estate channels. Javier came along with a fresh straightforward approach. In talking to me, he wanted me over when he talked about relationship selling. He really understood the idea of a fiduciary responsibility that a realtor has for his client. he made short work of his project, he put my house on the market and sold it within a couple of weeks. Signed sealed, delivered and closed. I would highly recommend Javier if you want to avoid all the hype. I will definitely use him again.
-Charles Henry Johnson III
Contact
Message has been sent successfully.