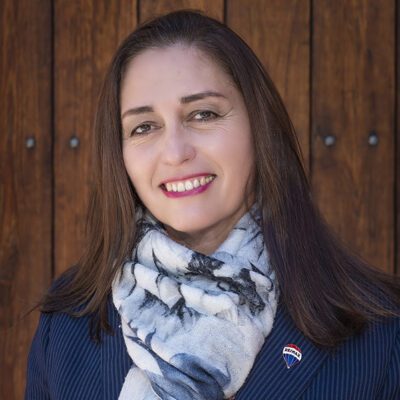 Rossana Conte
RE/MAX Colonial - Real Estate in San Miguel de Allende
415 152-7363 / 415 152-7364
871 240 0977
Amo San Miguel de Allende por la hermosura de sus calles y jardines, lo sorprendente de sus casas y palacios, sus imponentes iglesias y conventos, y por su historia, que es un recorrido de cultura y tradiciones, desde sus etnias prehispánicas, su importancia en la vida de la Colonia; ser la región donde se fraguó la Independencia de México, hasta la vida y la magia que recorren aún hoy en día todos sus rincones… Sé por experiencia propia la decisión tan grande que conlleva para un extranjero dejar lo familiar de su lugar de procedencia para establecerse aquí, ya sea por períodos cortos o permanentemente, y por lo mismo pongo todo mi entusiasmo y conocimientos para lograr encontrar para cada cliente el hogar que es perfecto para sentirse seguro, cómodo y feliz. * * * * * I love San Miguel de Allende for the beauty of its streets and parks, its amazing houses and palaces, the grandeur of its churches and convents, and its history, which is a trip of culture and traditions, from its preHispanic ethnic groups, the importance of its Colonial life; the fact that it is the very region where the Independence of Mexico was born, up to the life and magic that still now roam through all its corners… I know by experience how big a decision it is for someone to leave behind what is familiar to them in order to establish themselves here, either for short periods or permanently, and because of this I put all of my enthusiasm and knowledge to find for each one of our clients the home that is perfect for them, which will help them feel secure, comfortable and happy.
Testimonials
"Rossana was absolutely wonderful to work with! She found us a home that met all of our conditions, and was also in the area of town we wished to be in. She went above and beyond what was necessary, including going to the home, & taking a video both inside and out, which made us feel really comfortable that the house would work for us. We couldn't recommend her highly enough!"
- Ryan Bernstein
My recent experience with this office was very positive. As I was unable to come down to San Miguel at the time, I had to rely on Lane Simmons and Rossana Conte to handle every detail of the sale of my house there. Unexpected complications arose on my side, which required extra efforts on theirs, and without their help, understanding, and reassurance it would have been impossible to complete the sale. I found Rossana to be warm, caring, and scrupulous in attending to all aspects of the transaction, while Lane was a calm, steady, and reliable presence whenever his judgment was needed. An altogether trustworthy team.
- Anne Twitty
"Muy agradecidos. La experiencia con Rossana fue muy buena. Es toda una profesional."
- Dr. Bribiesca y Sra.
And, as I told you, I had a terrific experience with my real estate agent Rosanna Conte. In the past three months, I sought out several agents and their real estate companies and was consistently disappointed in their service and willingness and interest in finding properties I liked. Then a month ago, I contacted Rosanna Conte. I contacted her through mutual friends who think very highly of her. She is terrific! She listened to me carefully and was very responsive. I always heard back from her in a very short time, shorter than the time any other agents got back to me. She has a great feeling for the market and what's available, and found my perfect place on the second try. I could say a lot more, and with no complaints. Please feel free to reach out to her. I copied her on this email, see address above.
By the way, she is lovely Mexican woman of many talents and she is fluent in English and lived here in SMA for many years, so she has an excellent feel for the market. This gives her an edge over gringo agents, in my humble opinion.
-T.D. Lake
Contact
Message has been sent successfully.