Serving our community and clients
in San Miguel de Allende since 1996
For experienced buyer representation with unbiased access to all options that might be right for you,  contact us and we will research the inventories of more than 34 local agencies to provide you with photos, details, up-to-date prices, and orientation regarding the location of all the legitimately available properties that might merit your consideration.
We have specialized in buyer representation in San Miguel de Allende for more than 26 years, and are here to serve you with the uncompromising honesty and integrity you can expect from RE/MAX – the company that sells more real estate than anyone in the world.
"Despite us living over 5000 miles from San Miguel, Lane diligently promoted our property, knowledgeably and skillfully dealt with the hurdles we encountered and when the right person came along, openly and honestly negotiated on our behalf. We could not have had a better person representing us."

Aisling & Neil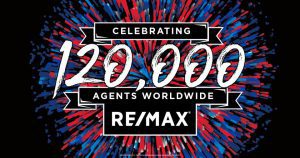 San José Iturbide

RE/MAX ID 2363 NOTE: The asking price for this property is actually $1,500,000 Mexican Pesos – the approximate US Dollar ..

San Miguel de Allende

RE/MAX ID: 1627 Special Feature: Service quarters, 3 Living rooms two with fireplaces, 2 Kitchens, 2 Breakfast areas, 2 Dining ..