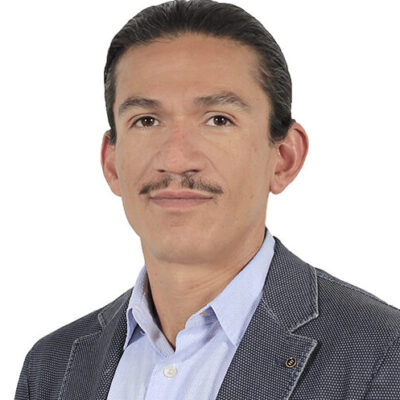 Mauricio Carranza
RE/MAX Colonial - Real Estate in San Miguel de Allende
415.152.7363 / 415.152.7364
55.7385.2543
Born in this beautiful Colonial city of San Miguel de Allende -some call the Beverly Hills of Mexico, but to me, it's home. I did not have the opportunity to grow up here, but fortunately my family didn't move far just the other side of the Pueblo in Queretero . I feel very fortunate to have grown up in the wide open spaces of the Baijo.After I left my family in Queretero and graduated in Mass Media studies at the University of Valle de Mexico,I worked tirelessly as an independent editor for film and T V. The entertainment industry, while not always the most reliable of industries, it gave me a rare opportunity to work with some global powerhouses like NETFLIX and AMAZON and learned there how to negotiate deals on different projects from The Next Top Chef Top Model to Top Chef In Mexico City. Oh yeah, in my spare time I managed to open up a small restaurant in Puerta Vallarta. What was I Thinking? Im probably the only guy on the planet who never even worked in a restaurant, but my naïveté coupled with my entrepreneurial streak satisfied a longing I had to share authentic traditional Mexican food like Medulla Y Ceviche Negro with natives and tourists.Owning a restaurant is different than most businesses in that you are managing so many moving parts at once so it was an excellent exercise in time management which comes in hand in real estate.
After selling my restaurant in Vallarta just before COVID, I started giving thought to whether I wanted to continue to live In Mexico City where I still maintained plenty of entertainment clients.
Life in a big city is not for everyone. And while I had a wonderful career in Mexico City, The traffic, noise, and hazy smoke-filled skies left me yearning for intimacy and community. So I retreated to the womb of this magnificent city and the open spaces, fresh air andcharm of the people and and culture of San Miguel de Allende.
I found a home with a character and well respected broker from Austin,Texas who owns the REMAX franchise in Centro. And under Lane's stewardship and the professional real estate people I work with, I could not be more enthused in sharing my knowledge of San Miguel with buyers from overseas and within Mexico. It's so easy because San Miguel sells itself. I just want to be your trained pilot and share with buyers and sellers both all I love about San Miguel. For sellers, whether they are moving up or out, I want to find the smoothest, stress-free process tailored to each of their needs. If they are are buying for the first time in San Miguel or if they are an investor looking to exchange for an upward move, they hold equal importance as the commission is the last thing I want to think about.
My friends say it's hard to believe sometimes, but I do have a life outside of real estate and business. I collect vinyls with a passion for music, swim at the municipal pool often, teach my old dogs some new tricks and speak multiple languages with a solid footing in English and French as well as model for an occasional art class..I'm really enjoying giving back in this part of my life.I hope clients see me as a fair, energetic, hardworking advocate for the purchase or sale of their real estate. I'm grateful for this chapter and look forward every morning to a new day here in San Miguel de Allende and hope you will too.
Contact
Message has been sent successfully.