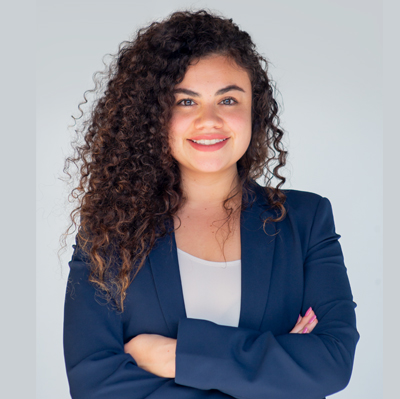 Ana Laura Cárdenas
RE/MAX Colonial - Real Estate in San Miguel de Allende
415 152-7363 / 415 152-7364
464 108 44 62
Located in the heart of Mexico, the city of San Miguel de Allende is known for its architecture, environment, increasing value and diversification of culture, not to mention its exquisite cuisine.
Attractive for its climate and excellent quality of life, our city welcomes new residents year after year who find here a harmonious and vibrant life, ideal for coexistence in a peaceful environment.
My name is Ana Laura, I love interpersonal relationships, sales and tourism, elements that I combine with the real estate sector. I am an empathetic person who loves to listen and help people. My love of customer service is only matched by my passion for cooking. I also enjoy going to the gym and playing bridge.
It would be my pleasure to meet with you and take care of your real estate needs. I will personally work to overcome any issues that arise ensuring a smooth purchase or sale of your property.
* * * * *
Ubicada en el corazón de México, la ciudad de San Miguel de Allende es conocida por su arquitectura, ambiente, gran plusvalía y diversificación de cultura, sin mencionar su exquisita gastronomía.
Atractiva por su clima y excelente calidad de vida, nuestra ciudad le da, la bienvenida año con año a nuevos residentes que encuentran aquí, ́una vida armónica y vibrante, ideal para la convivencia en un ambiente pacífico.
Mi nombre es Ana Laura, me encantan las relaciones interpersonales, las ventas y el turismo, elementos que combino con el sector de bienes raíces. Soy una persona empática a la que le fascina escuchar y ayudar a las personas.
Mi gusto por la atención al cliente solamente se equipara con mi pasión por la cocina. También disfruto de ir al gimnasio y jugar bridge. Será un placer reunirme con usted y atender sus necesidades inmobiliarias. Trabajaré personalmente para superar cualquier problema que surja asegurando una compra o venta sin problemas de su propiedad.
Contact
Message has been sent successfully.